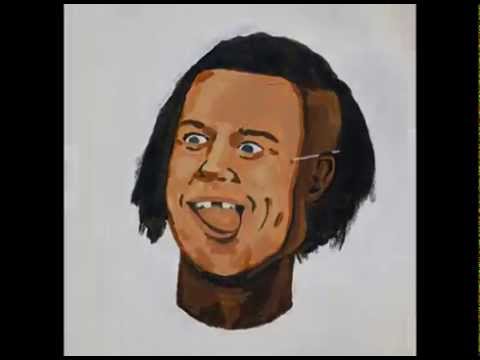 Evil Nine – "The Black Brad Pitt" f. Danny Brown
Danny Brown's most foul-mouthed rhymes to date thrown into Evil Nine's grimy blender.
Tame Impala – "Elephant"
The premiere 21st century purveyors of psych-rock dabble with ZZ Top and plenty of fuzz.
Usher – "Climax"
The best song Usher has released in the past five years, if not longer.
TNGHT – "Bugg'n"
Hudson Mohawke and Lunice are here to destroy your speakers and subwoofers, and make you dance.
Ab-Soul – "Terrorist Threats" F. Danny Brown & Jhene Aiko
Paranoid raps laced with weed smoke and society's ills have never sounded this good.
Kool A.D. – "Manny Pacquiao"
Tweet-friendly non sequiturs from Kool A.D., who flaunts his Bay Area roots with hyphy-friendly producer Trackademicks.
Miguel – "Adorn"
Romantic Miguel trumps overtly sexual Miguel. Case in point: "Adorn".
Heems – "You Have to Ride the Wave" F. Mr. MFN eXquire & Danny Brown
Producer Mike Finito cues up sprawling mania while Danny, eXquire and Heems embrace their wavier side and spit an endless supply of quotables.
Killer Mike – "Untitled" F. Scar
Killer Mike embraces his elegance with an elephant-like strut atop El-P's crushing Bomb Squad-inspired production.
Big Boi – "In The A" F. T.I. & Ludacris
Atlanta has a new anthem courtesy of its three kings.