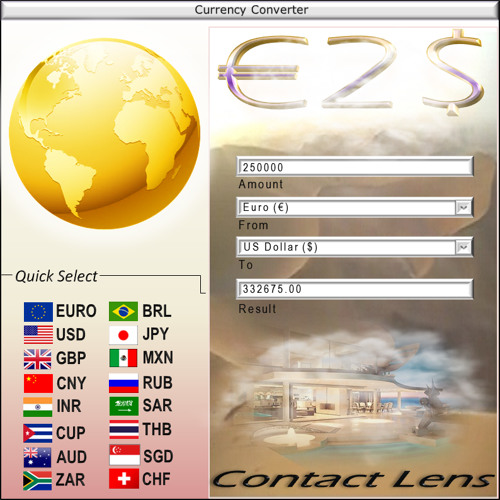 I can't track down the exact article that mentioned this, but I can slightly remember someone describing producer Contact Lens' music as contemporary stock/library music for today and beyond — much like how the legendary London library musician Alan Hawkshaw took part in creating the signature sound of 70′s funk-infused films/commercials. I've thought about it for a while, and came to find out that I back the statement.
Euro To Dollar, the newest album by Contact Lens, sounds like it would suit as the perfect backdrop for various settings: snobby exclusive night-clubs, a high-end recorded tour around your favorite wealthy celebrities' mansion, etc.. Luckily his the album isn't only accessible for the lavish-minded as it is available for the price of free 99 via DIS Magazine.
You can stream and download Euro To Dollar below. To fully experience the album, visit its official homepage, make sure to have a pair of expensive sunglasses, have too many unnecessary accessories on, your wallet with your American Express card in hand and a can of AXE spray nearby.